Swedish Massage
Give yourself a moment to relax. Find a minute to rejuvenate your body
Swedish Massage In Las Vegas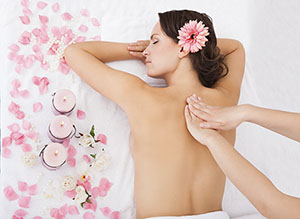 Mobile Massage Pros of Las Vegas offer full-body Swedish massage to help with relaxation by relieving general stress and muscle tightness.
It will also help relax your thoughts by removing toxins from your body and lowering your blood pressure and heart rate.
Our staff will begin with the front of your shoulders and work their way down your body, ending with your legs. The massage will then continue up your legs, lower back, upper back, and neck while lying on your front.
A relaxing massage with a light touch. As our expert massage relieves pressure from all regions of your body and mind, feel the tensions of daily life fade away. Long strokes of light to medium pressure along the muscle's grain are used in Swedish massage.
Swedish Massage Moves
Here are five Swedish Massage moves experts from Mobile Massage Pros Of Las Vegas Use
Tapotement: A drumming motion is made on the body in this move. The therapist's hands may make a cupping sound as they move. It's probably the loudest element of the massage, and it's usually used near the end to assist you in waking up if you're falling asleep.
Petrissage: This exercise engages your muscles. The therapist may apply slight pressure on your body and knead it with their hands.
Effleurage: This is the part of the massage that is the most relaxing. The therapist will guide their hands along your body, massaging the muscles as they go.
Friction: The muscle fibers are worked by friction. This is possibly the most helpful Swedish massage technique.
Vibration: This is a self-explanatory approach. The therapist's hands or a vibrating device can create the vibrations.
Benefits of Swedish Massage From Mobile Massage Pros Of Las Vegas
Swedish massage provides many benefits, including:
Stimulation of the blood flow to the skin
Releases toxin accumulation in muscles
Increasing blood flow to fatigued and tired muscles
Reducing tension in muscles and connective tissues
Aids the relaxation and calming of the nervous system
What You Get From Mobile Massage Pros Of Las Vegas
Your therapist will use lighter strokes during a Swedish massage to loosen up the muscle. By massaging the entire body from head to toe, this technique lowers stress and improves blood flow and toxin discharge.
The fundamental goal of a Swedish massage is to relax the entire body.
The masseur will apply circular pressure to the body using their hands and palms. The massage therapist will employ firm kneading, tapping, and bending techniques.
However, to have the most relaxing and enjoyable massage session possible, you must communicate your level of discomfort and what you intend to achieve from this massage.
Many people believe massages are quick and easy, but a Swedish mobile massage in Las Vegas should last 45 minutes.
When placing a request, you have the option of picking the length of your Swedish massage. As a result, don't feel pressured to take part longer than you want.
On the Go: Mobile Massage
Mobile massage pros Las Vegas therapists can unlock novel revenue streams, increased flexibility and new opportunities to have a meaningful impact.